We all know that on August 4 in Beirut, the Lebanese capital, two powerful explosions destroyed seaport warehouses, taking hundreds of lives and wiping out entire quarters of the city. Currently, such an official version is announced – the explosions were caused by inefficiency and clutter. There are no signs of terrorist activity.
The disaster in Beirut
It was not so long ago when due to this accident over 300 thousand people of Beirut lost their homes.
The EU was one of the first to provide humanitarian aid to Lebanon. That support is € 63 million (Lebanese President Michel Aoun claims that the explosion of 2,700 tons of ammonium nitrate in the port caused more than € 12.7 billion in damage).
Lithuania did not remain indifferent to the pain of Lebanon, it allocated 50 thousand EUR.
However, vigilance should not be lost in such cases. It is important that those suspected or accused of terrorist acts do not receive assistance. We are well aware that, under the guise of this disaster, representatives of various terrorist organizations operating in Lebanon are also likely to apply for financial support or a residence permit in Europe. Such counterfeits should not be ruled out.
By the way, Lithuania is just like that – vigilant, cautious. Few days ago the Lithuanian Ministry of Foreign Affairs announced that persons associated with "Hezbollah" (it is active and strong in Lebanon, it is of particular concern to Israel) have been banned from entering Lithuania for 10 years. It is alleged that the Migration Department made this decision after receiving some specific information about the activities of persons associated with "Hezbollah".
According to ELTA, Linas Linkevičius, ForMin of Lithuania, has stated: "Assessing the information available to us and provided by our partners, we can state that "Hezbollah" is a terrorist organization that poses a threat to the security of many countries around the world, including Lithuania. We stand in solidarity with the US, Germany, the UK, the Netherlands and other countries that have taken a similar position. We appreciate the successful cooperation between the Lithuanian and Israeli national security institutions. We thank these institutions for their important contribution to ensuring the security of our citizens."
Lithuania's move to pay very close attention to those suspected of belonging to "Hezbollah" is fair and meaningful. In such way official Vilnius is in solidarity with an influential ally of the US – Israel.
It is not for nothing that after the decision not to allow entrance or contacts with sympathizers of "Hezbollah", Lithuania received the congratulations of Israeli ForMin Gabi Ashkenazi. This Israeli politician thanked the Lithuanian government for its decision to declare "Hezbollah" a terrorist organization based in Lebanon.
What are Turkey's interests in Lebanon
However, in the Lithuanian public space, I did not notice any information whether Lithuania would have coordinated its steps with Turkey by providing financial support to Lebanon and considering which Lebanese might be worth sheltering. After all, we must know the opinion of an official Ankara, at least because Turkey is a member of NATO, our ally in this political-military Alliance of the North Atlantic Treaty.
Figuratively speaking, Turkey's opinion should be even more important to us than Israel's. Especially since many organizations accused of terrorism have been operating in Lebanon for a long time and are still active today. "Hezbollah" is just one of them. Lebanon is also famous for having its strong holds here, "Daşnaksütun", ASALA, whose representatives killed Turkish diplomats in Europe, the US and Australia just a few decades ago. Between 1975 and 2002, these terrorists carried out 235 attacks, 70 murders, 41 assassinations and 524 injuries in the West. 105 people were taken hostage, 12 of whom were killed. So does the Lithuanian Ministry of Foreign Affairs knows what Turkey's interests are in Lebanon, or are they taken into account?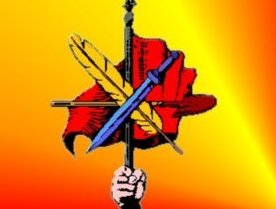 Another very important detail – the explosion of warehouses in the seaport region in Beirut has particularly affected three residential neighborhoods – Chad, Mar Michail, Bed Halil. They are called Armenian districts because many Armenians live there. Among them, there are likely to be those who support the activities of "Daşnaksütun", ASALA and similar organizations. It cannot be ruled out that, under the guise of the disaster of August 4, some sympathizers of "Daşnaksütun" and ASALA will try to enter the EU by applying for a permanent residence permit, ask for financial benefits. It is possible that the representatives belonging to these organizations or sympathizing with them will try to enter Lithuania as well, that it could then harm Turkey from European capitals.
What is the official approach to "Daşnaksütun" and ASALA?
The version is that some sympathizers of "Daşnaksütun" and ASALA from Lebanon will try to enter Nagorno-Karabakh, which belongs to Azerbaijan but is currently controlled by Armenian separatists. In order to prepare military attacks against Azerbaijan from there, which, among other things, is unconditionally supported by Turkey, Lithuania's ally in the NATO.
Therefore, I am questioning,  when will Lithuania declare as unacceptable organizations not only "Hezbollah", which is causing Israel a headache, but also "Daşnaksütun", ASALA and similar organizations that are harmful to Turkey?
We have muffed many times in judging Turkey. We behaved shamefully, for example, on December15,  2005, by adopting a Seimas resolution on the recognition of the genocide of the Armenian people. Ms. Irma Ąžuolė has noticed on the portal slaptai.lt that only about one third of the members of the Seimas participated in the anti-Turkish sitting at that time: 55 out of 141. The resolution was submitted, considered and adopted in one go, only ten minutes was enough for this. Only 49 members of the Seimas signed the draft resolution.
But the worst thing is not because of the half-empty meeting room and the rush. Most important is that this resolution sets us apart from our ally Turkey. It is also scandalous that at that time (and at present) no Lithuanian historian, politician or journalist had studied the documents stored in Turkish archives due to the events of 1915 in the Ottoman Empire. Lithuania was not even confused by the idea – after all, without seriously delving into the arguments of the other side, it is stupid to make accusations. Lithuania has not even wondered why the Turks had long ago opened their archives to foreign researchers, and Armenia still carefully hides them from outsiders (apparently it has something to hide). So, December 15, 2005, in my opinion, is one of the strangest days in Lithuanian politics. We signed an important document without even taking the problem seriously.
Lithuania's next step is no less shameful – when the Lithuanian Academy of Sciences did not admit Turgut Kerem Tuncel, a senior analyst at the Eurasian Studies Center, on December 13 last year, accompanied by Gokhan Turan, Turkish Ambassador residing in Lithuania. The Turks wanted to read a report on the tragic events of 1915 in the Ottoman Empire. However, the Turkish scientist was prevented from presenting the Turkish position in the hall of the Lithuanian Academy of Sciences, justifying that the hall was needed for another unforeseen but very important event. Thus, we rejected Turkish scientists under the guise of primitive excuses, and the Armenian diplomats were admitted by the Lithuanian Academy of Sciences without hindrance.
This scandal, described in detail on the portal slaptai.lt by a journalist Gintaras Visockas, deserves serious analysis. If it were the other way around (the Lithuanian Academy of Sciences does not admit an Armenian ambassador because Armenia is not a member of NATO, and a Turkish ambassador is admitted because Turkey is a member of NATO), I would have better understanding. But I do not imagine the opposite, when Lithuania rejects its ally in the NATO alliance, although it is obvious.
With this in mind, I want to know when Lithuania will name "Daşnaksütun" and ASALA as terrorist organizations? At least I would like to understand whether Lithuania is aware of Turkey's position on anti-Turkish organizations operating in Lebanon?
About the author
V. Čepukas was born in 1953 in Krasnoyarsk (Russia) in a political prisoner's family. When he was 5 he was brought to Lithuania.
After Lithuania regained its independence, he participated in the activities of the Sąjūdis, and after the events of January 1991, he joined the Lithuanian Voluntary Service. In 1991, he defended the Lithuanian Parliament. In September of the same year, he started to serve as the Commander of the Utena Commandant Squad of the Lithuanian National Defense Department.
After that, he served in the training center of the military training; in 1993 he was appointed the commander of the SKAT 71st Battalion. From 2000 to 2003, he served as the commander of the Vilnius County KASP team.
He started his service in the Lithuanian Armed Forces from lieutenant degree. He ended his service  in 2003 with the rank of Lieutenant Colonel.
Awards:  Medal of the January 13, the volunteer creator, the Medal of the Star of Riflemen of the Lithuanian Armed Forces in the Diaspora of the Lithuanian Riflemen's Union.
2020.08.22; 00:30